ERROR
Getting Object Collection error when launching Synergize Indexing on a client pc running Windows 7, Windows XP or Windows Vista.
ERROR MESSAGE

Object Collection: Couldn't find item indicated by text.
ERROR DETAILS

Synergize Indexing client generates the error message on launch. This happens when the Indexing application uses a System DSN lookup.
The system DSN lookup configured does not point to the correct default database.
RESOLUTION
Synergize 12.3.sp6 and lower uses the 32-bit ODBC data source. When launching the data source, make sure to locate the 32-bit version using the steps listed below.
1. Locate and launch [as admin on 64-bit systems] the 32-bit ODBC Data Source file in
     Windows 7 and other 64-bit OS
      c:\windows\syswow64\odbcad32.exe
      Windows XP and other 32-bit OS
       c:\windows\system32\odbcad32.exe
2. Select the System Data Source used by Synergize for lookups and configure it until the
    "Change the default database to" section is reached
3. Select the correct default database from the drop down list as shown in the sample image below. In this example we are connecting to the master database, you may need to select correct database from drop down list.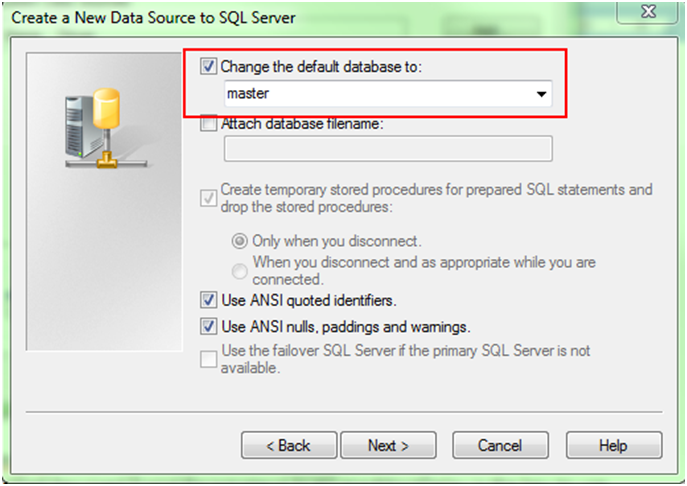 4. Save and close. Re-launch Synergize Indexing and verify that it goes through successfully