Purpose
To configure and edit individual driver settings in Driver Recruitment.
Steps
Log into Portal and select Driver Recruitment
From the home page, select Drivers from Menu on the top left, then select a Driver
On the Driver Summary view on the left, select the pencil icon as shown in image below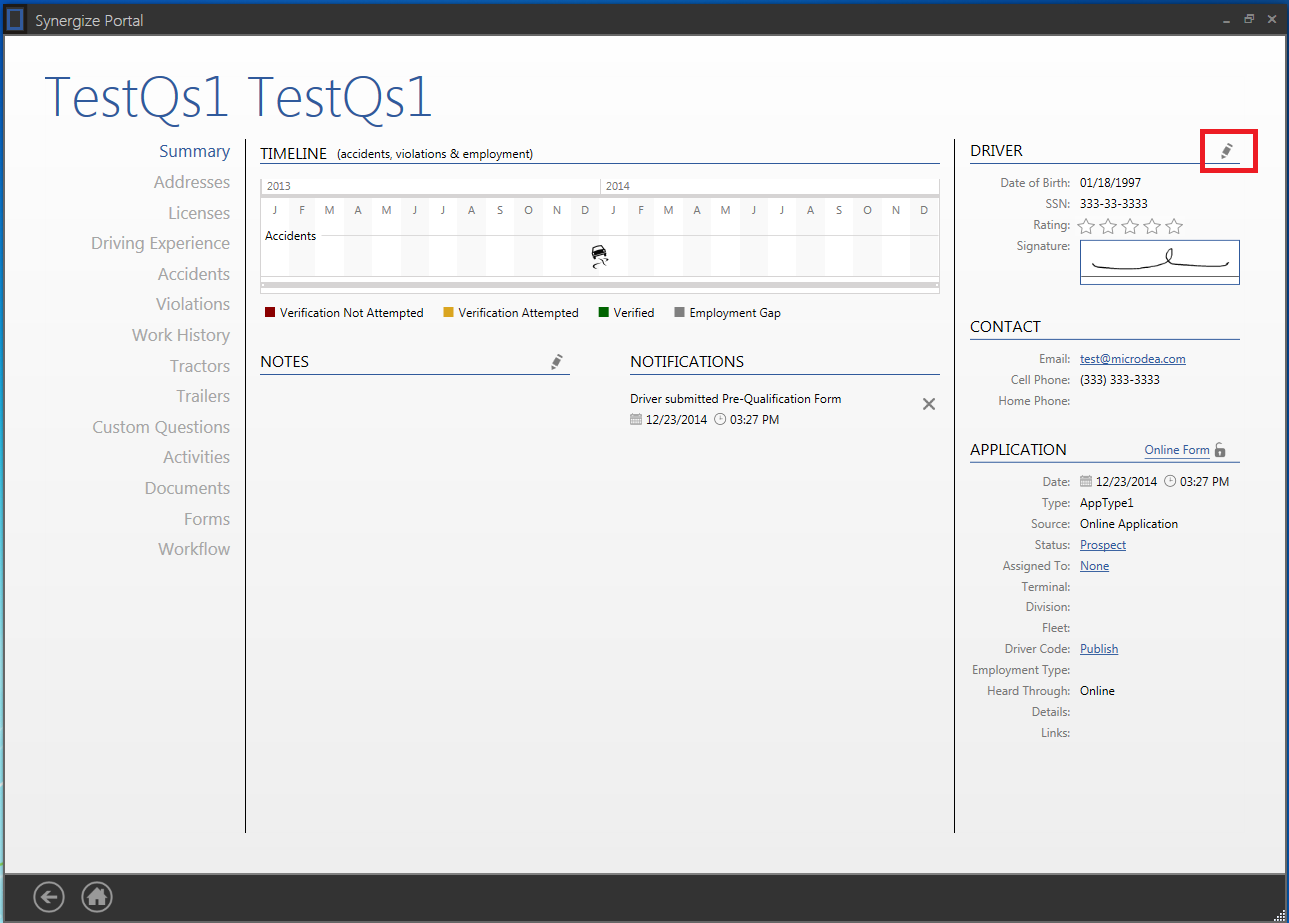 4. Edit the driver properties where required, some of the options include:
SSN
Date of Birth
First Name
Middle Initial
Last Name
Suffix
Cell Phone
Home Phone
Email
5. After completing the changes, click on the Save button as seen in image below
If there are any issues with this, contact support at 905-881-6071 ext. 290 or email support@microdea.com.