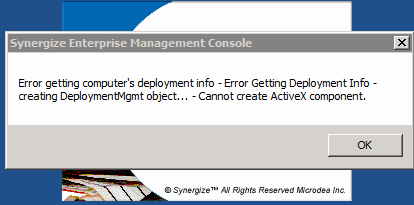 While attempting to launch Synergize EMC an error message pops up stating:
Error getting deployment info - creating DeploymentMgmt object. Cannot create ActiveX component.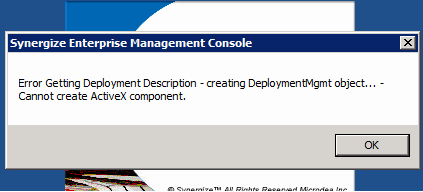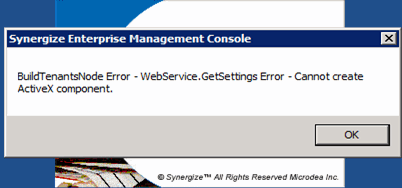 After the application loads there is a new error on the screen.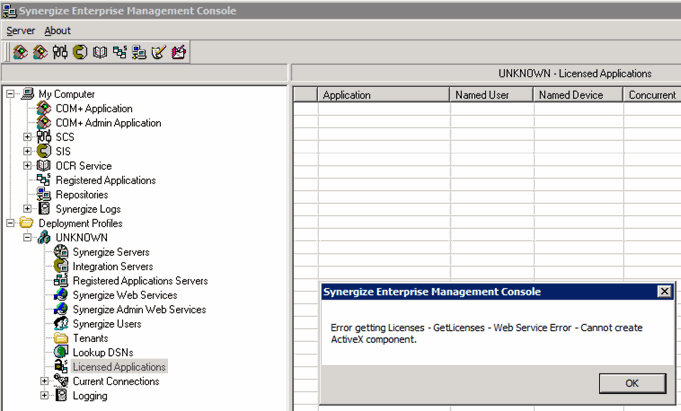 SYMPTOMS
Client Synergize applications can not connect to the server. All server applications are throwing ActiveX errors.
CAUSE
The error relates to the MSMQ messages building up. The issue was that they are not processed for a while and then they block system logging from being processed to the application log table.
RESOLUTION
You need to open the Computer Management under Services and Applications, then Message Queuing and then Private Queues. Search for SynergizeMgmt and purge the messages.