PURPOSE
This article describes how to add new DocTypes in Synergize Desktop. This action may be required after adding new DocTypes in Synergize EMC (Enterprise Management Console).
STEPS
1. Click System tray and look for Synergize Desktop icon 
2. Right click Synergize Desktop, Click Preferences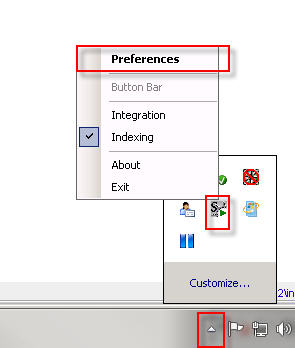 3. Click Repository Settings, Click the repository you want to update, click Field Selection, Click In_DocTypeName, click Green + icon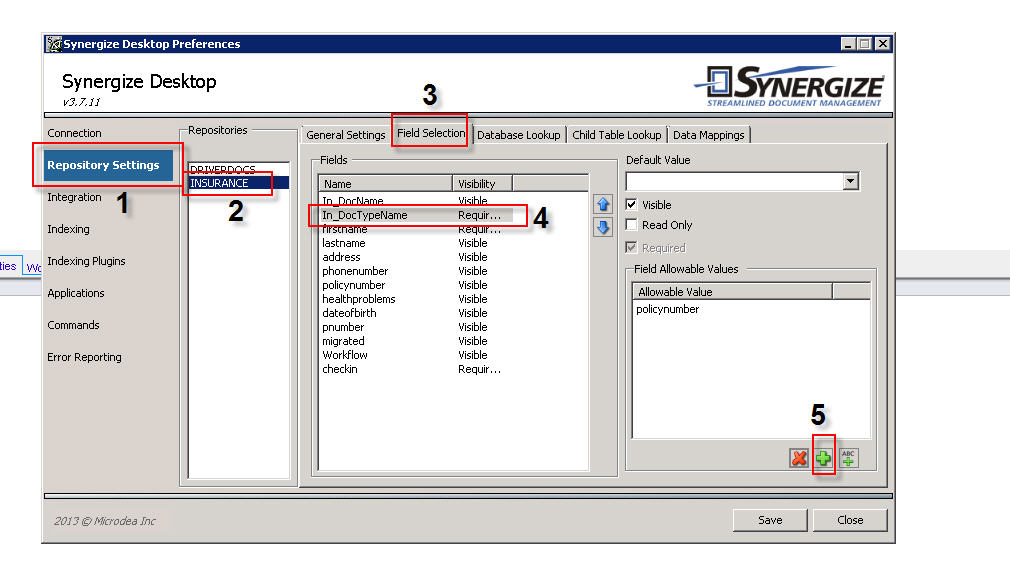 4. It will show all the new DocTypes, check all the available DocTypes and click OK (In this example the new DocTypes created are test,undefined)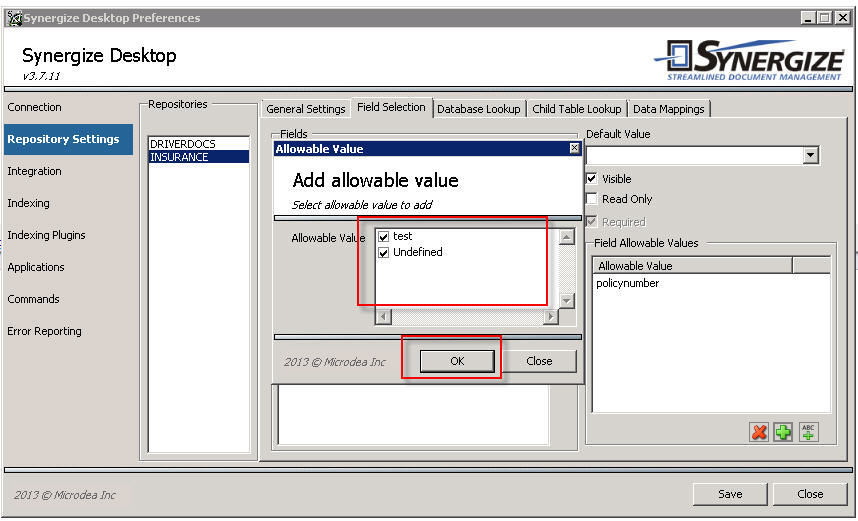 5. Type password as "pass" and click OK.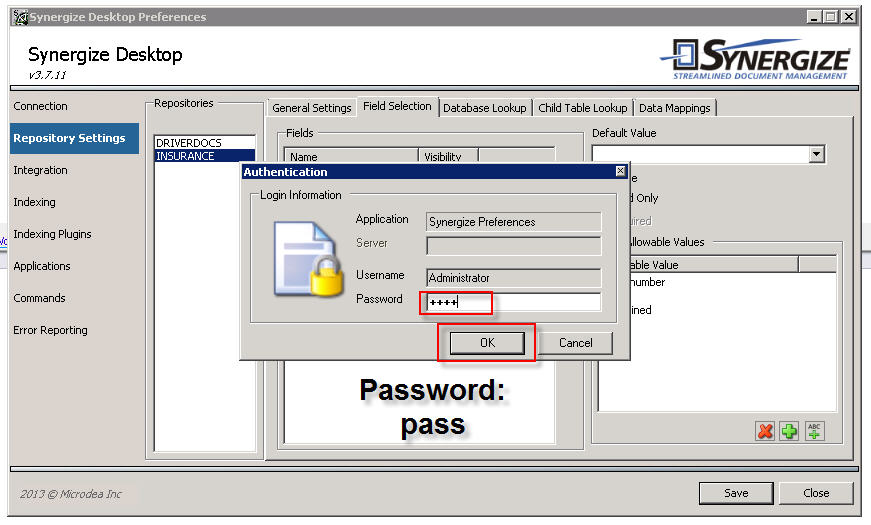 * The new settings will update on all other machines. To get the new settings you need to re-launch Synergize Desktop.
Related Articles