PURPOSE
This article describes how to add new DocTypes in Synergize Indexing. This action may be required after adding new DocTypes in Synergize EMC (Enterprise Management Console).
* Before making any changes make sure you back the current scenario by copying the .sif file to new location
STEPS
1. Click Scenario, Click Edit Scenario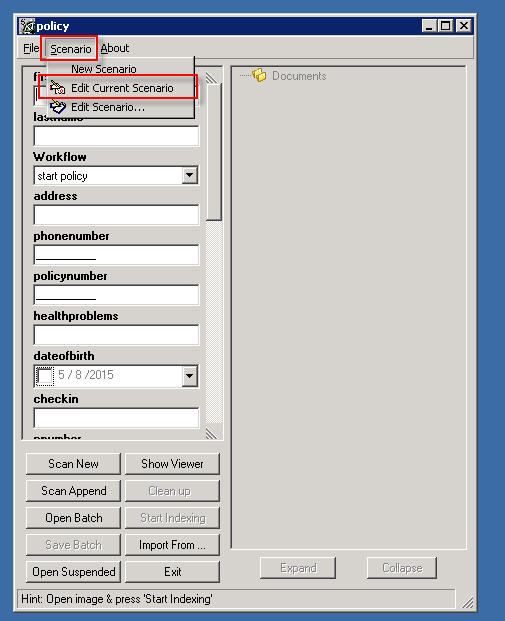 2. Click Fields, Click In_DocTypeName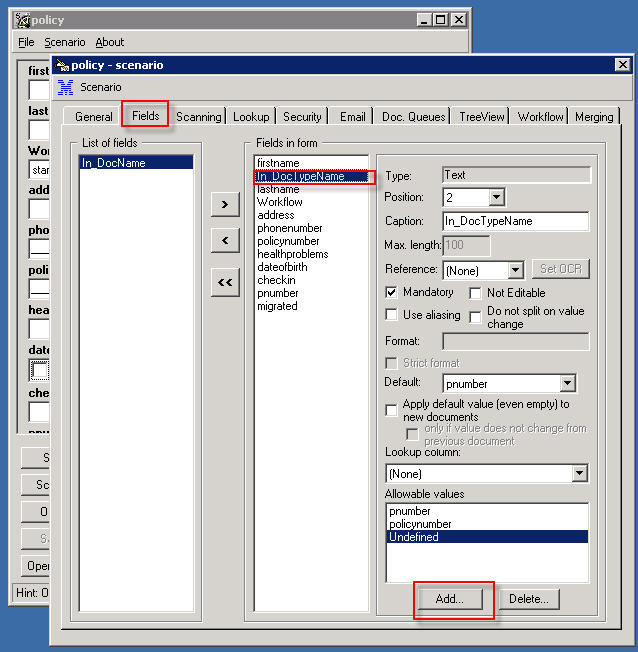 3. Click Add, select the docType you need and click OK.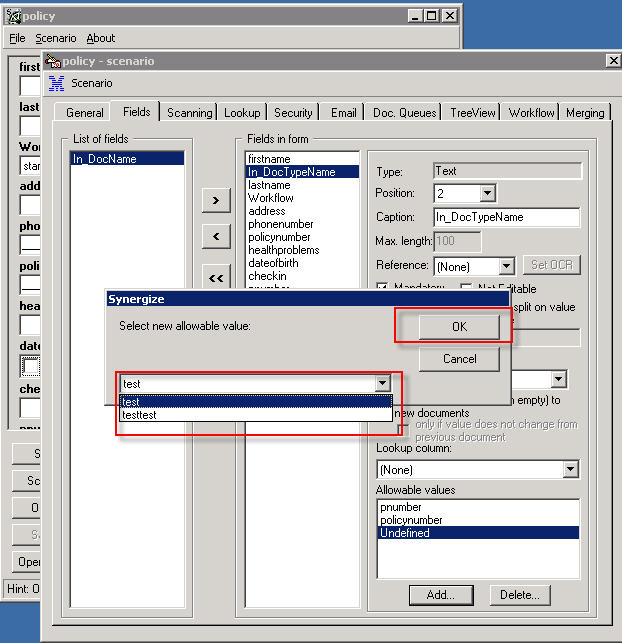 -Repeat step 3 if you want to add more docTyes 
4. Click Scenario, Click Save and click the cross mark "x".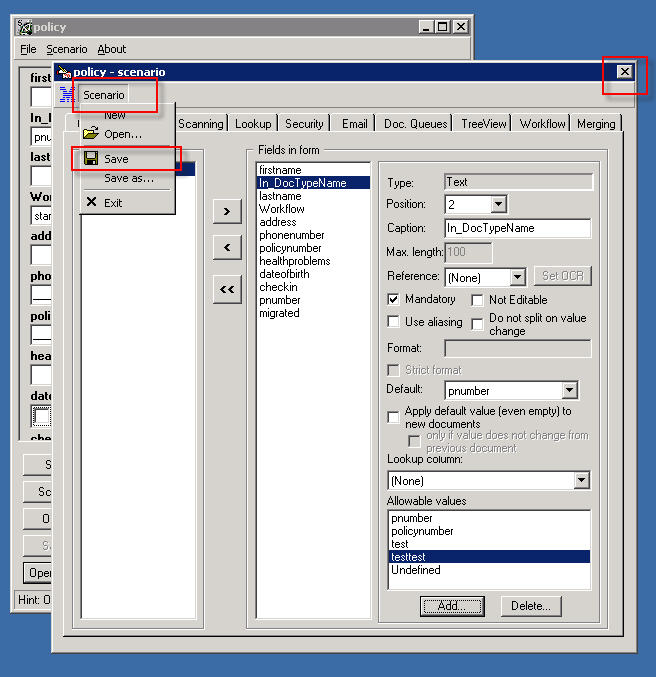 5. Click Yes to reload the new settings.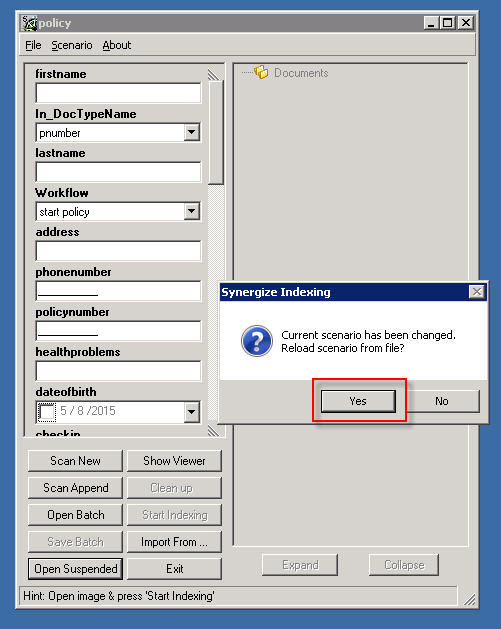 * If you have more than one Indexing machine please copy the new scenario to other machine to get the new settings
Related Articles