PURPOSE
This article describes how to set Default Preferences and use the same preferences for all users. 
STEPS
1. Create Synergize user with Admin privileges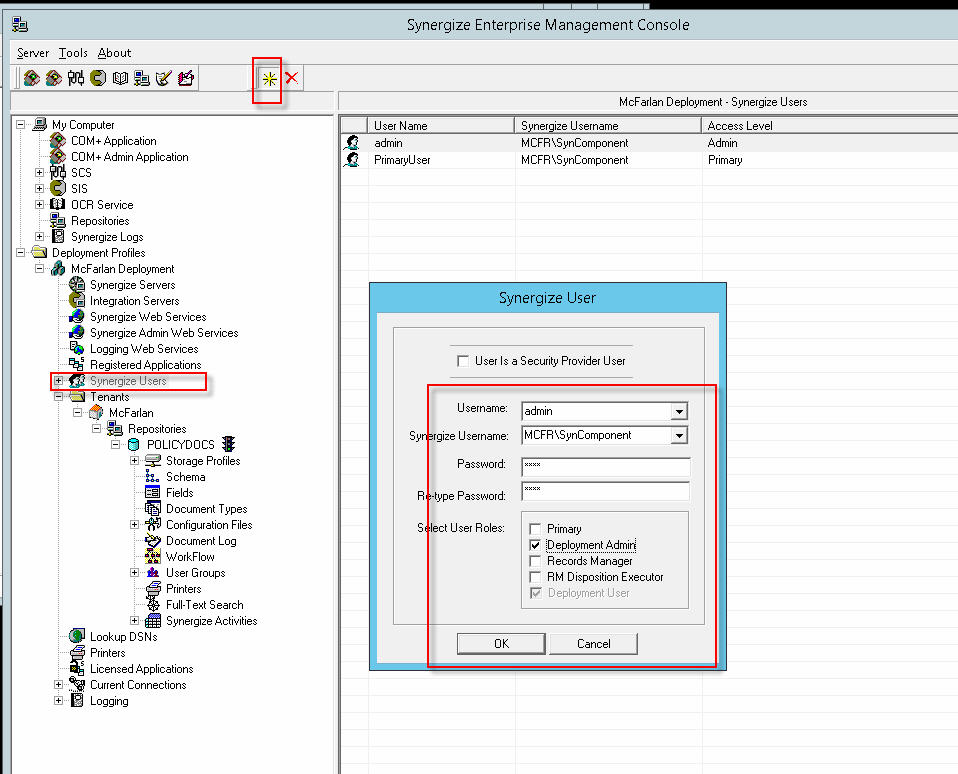 2.  Login to Synergize WebExplorer with new user
3. Go to Tools, Click Preferences. 
4. Set all preferences according to your requirement
5. Click Tools, click "set default user preferences"
6. Click Log out.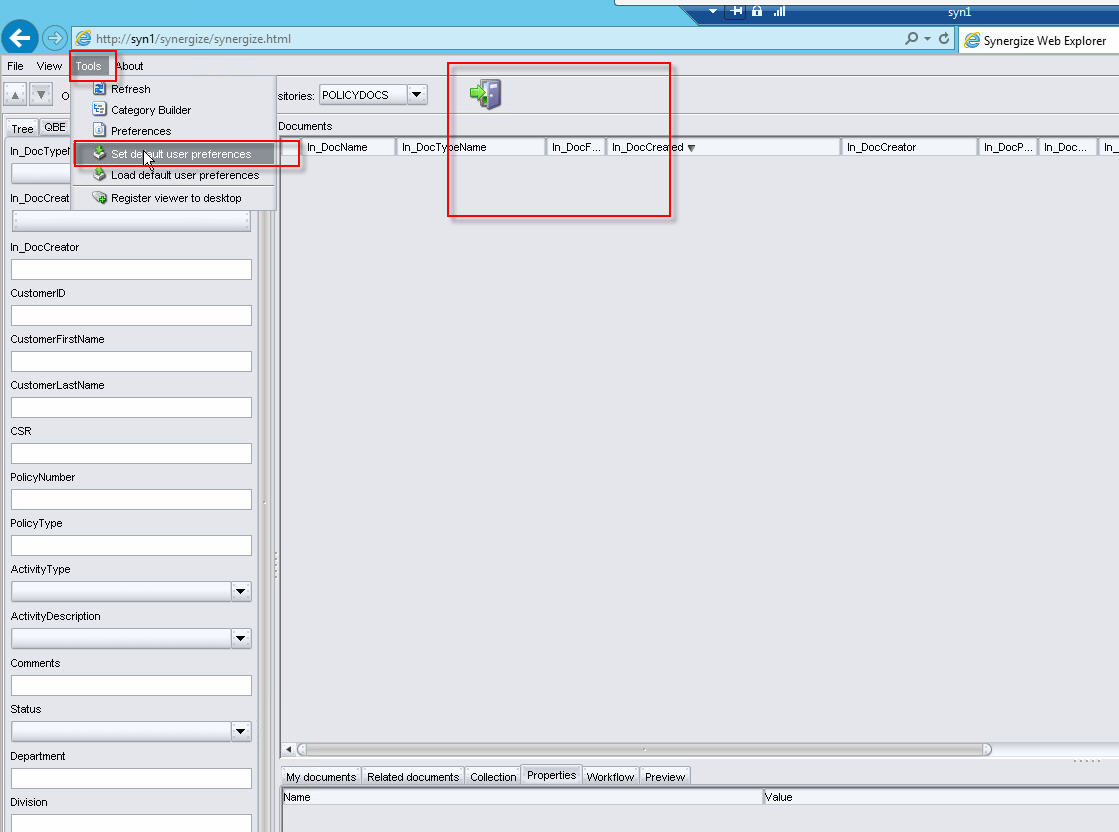 7. Login as user with Load default preferences options selected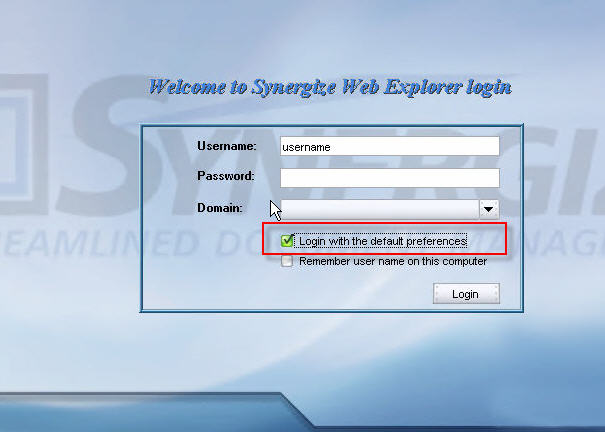 8. Verify if she is able to get default preferences.
 NOTE: If you have further questions regarding this article, please reach us at support@microdea.com