SYMPTOMS
After a search in Synergize Web Explorer the retrieval of documents takes unreasonably long or freezes 
CAUSE
 The maximum number of documents to retrieve setting under Preferences is set to a value too high
RESOLUTION
1. Using the Tools drop down menu select Preferences.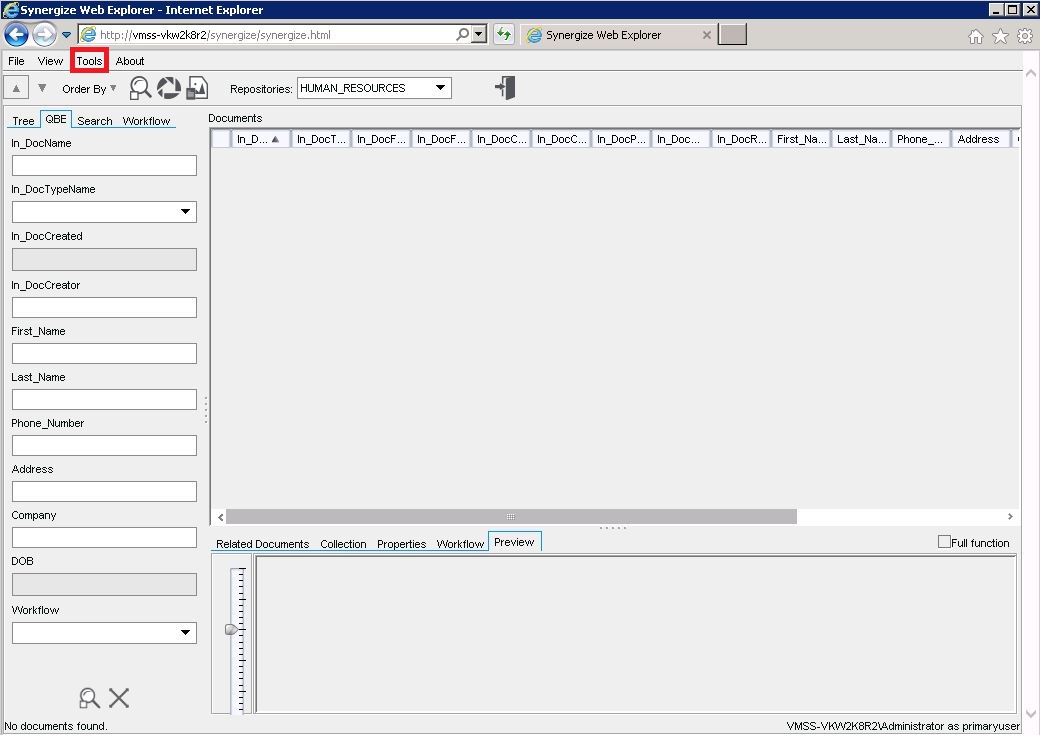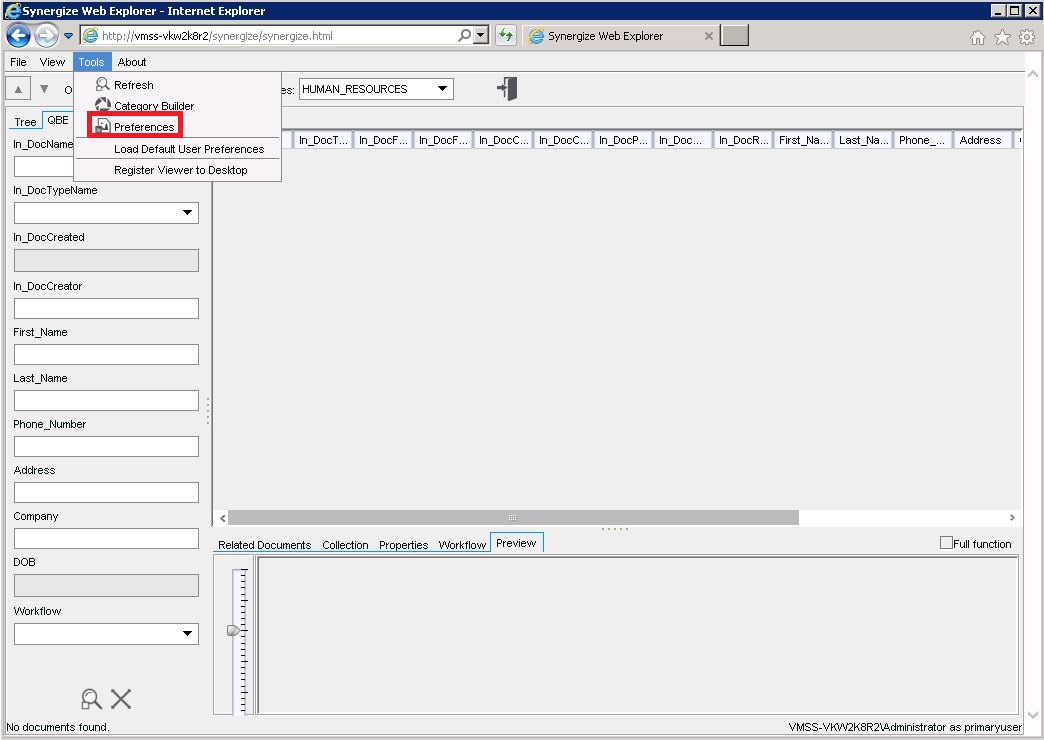 2. Using the Preferences window change the maximum number of documents to retrieve setting to 50 or lesser.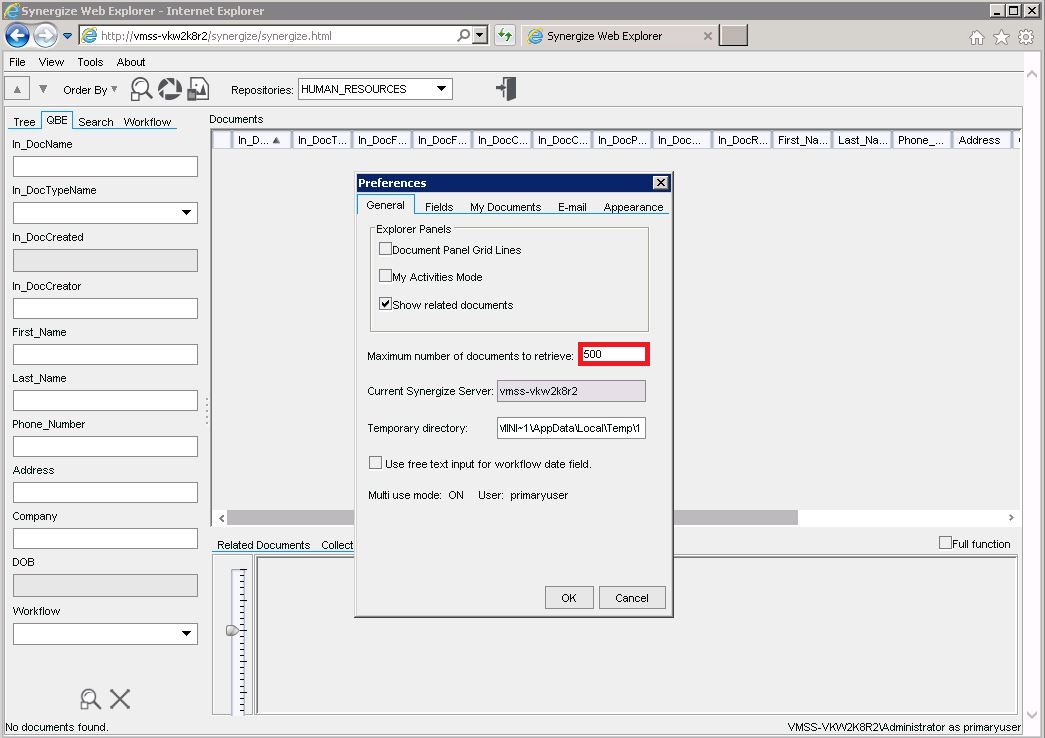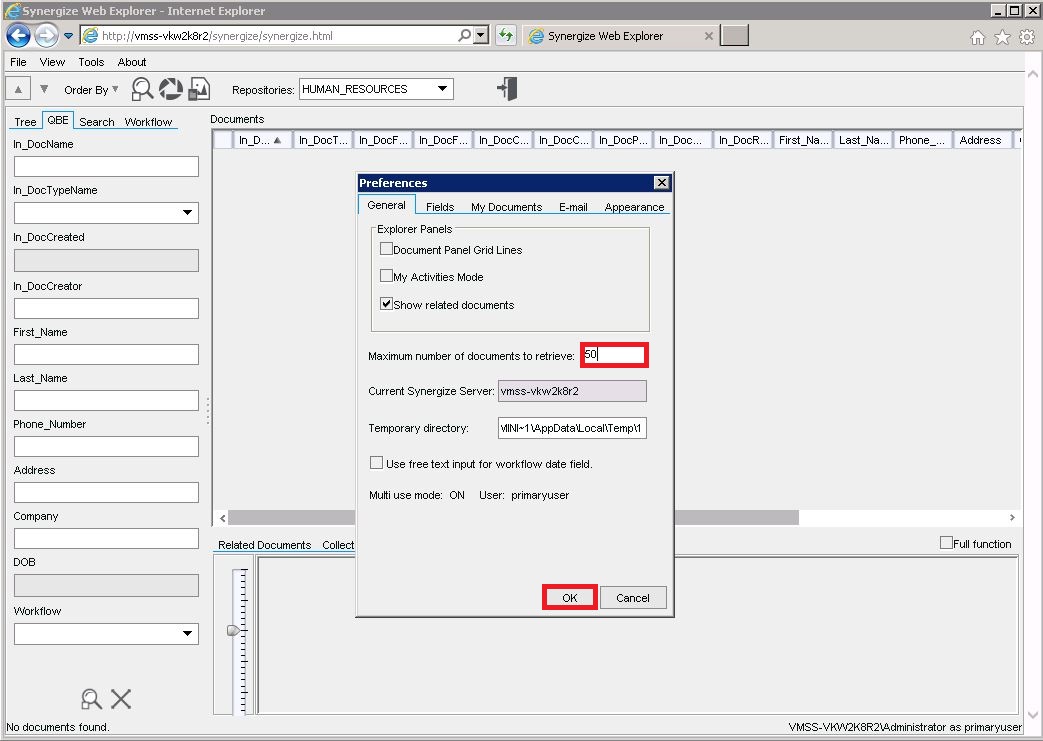 3. After making changes use the logout icon to save the changes for the user.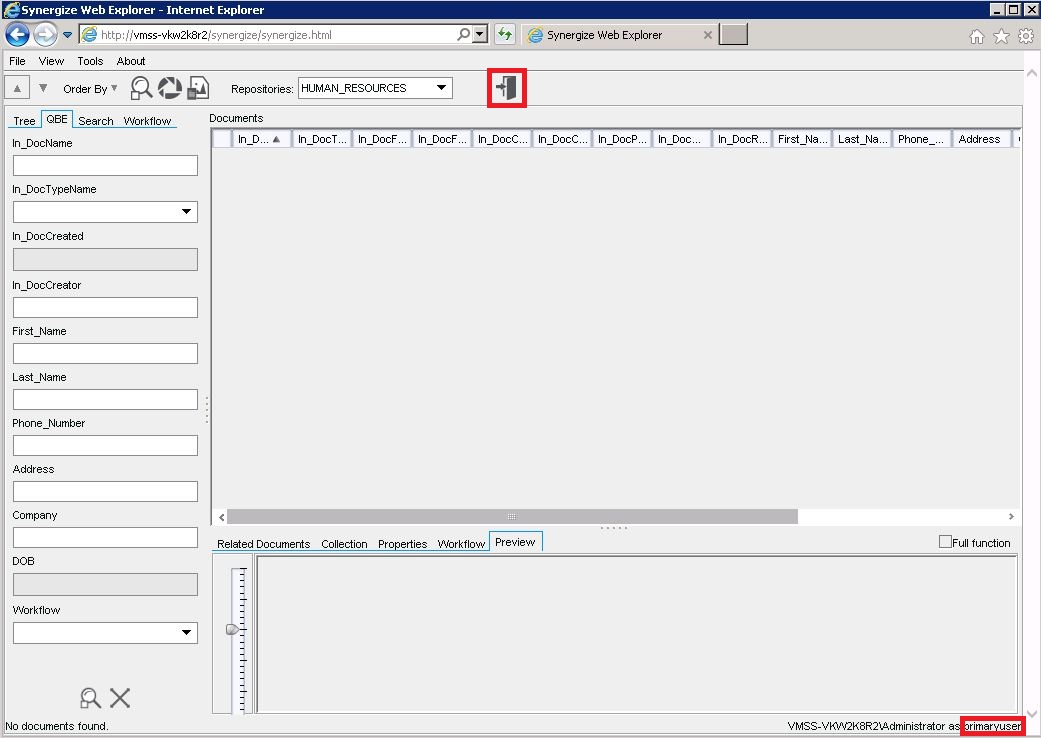 Note: If issues with document retrieval still occur then contact Microdea Support.