PURPOSE
 This article describes how to configure Synergize Web Explorer setting on a per user basis.
STEPS 
1. Log into Synergize Web Explorer using the user's Active Directory credentials.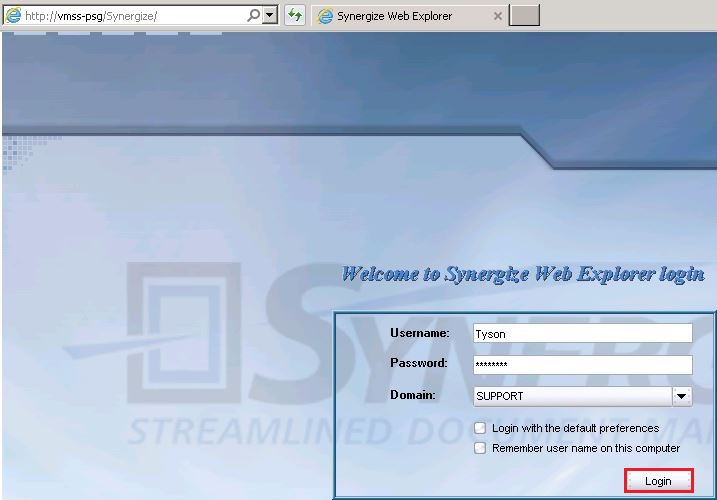 2. Using the menus configure the user's environment as desired.  
 e.g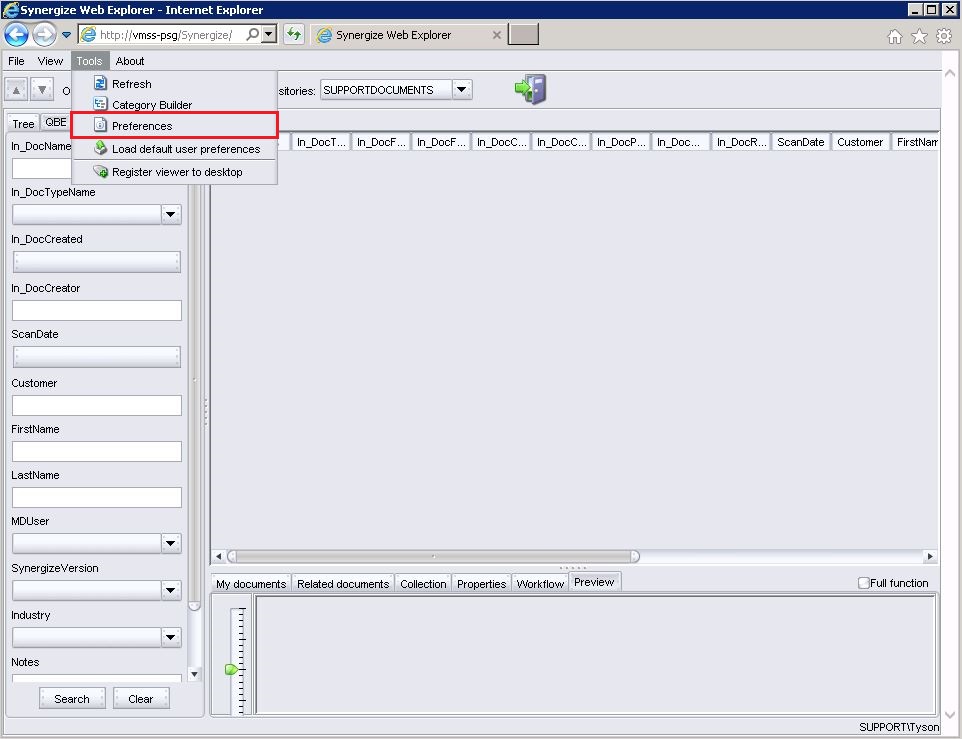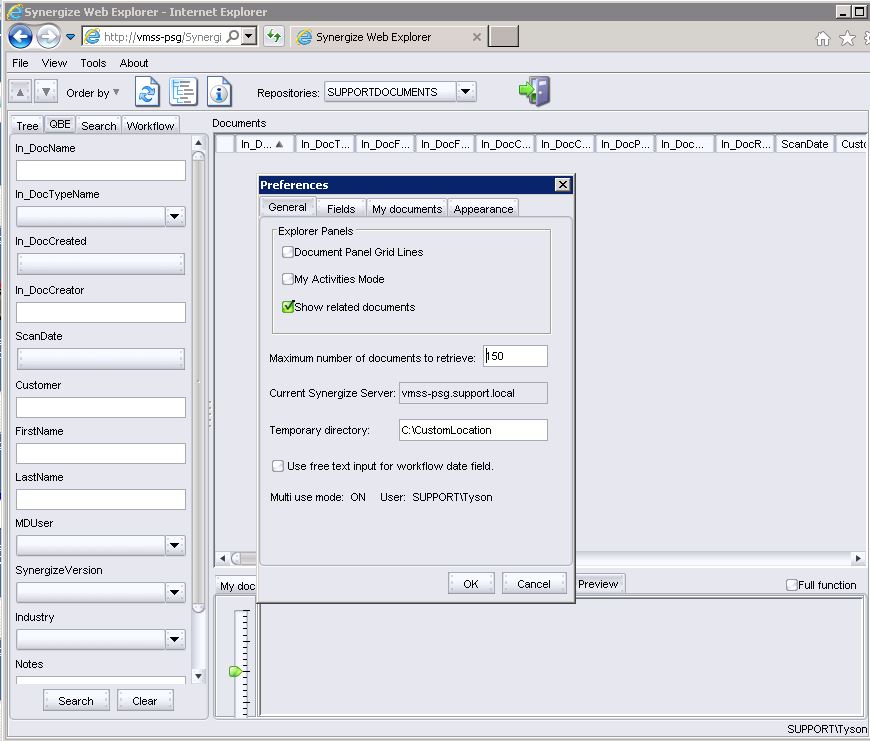 3. Log out using the green arrow icon to save settings to the Synergize server.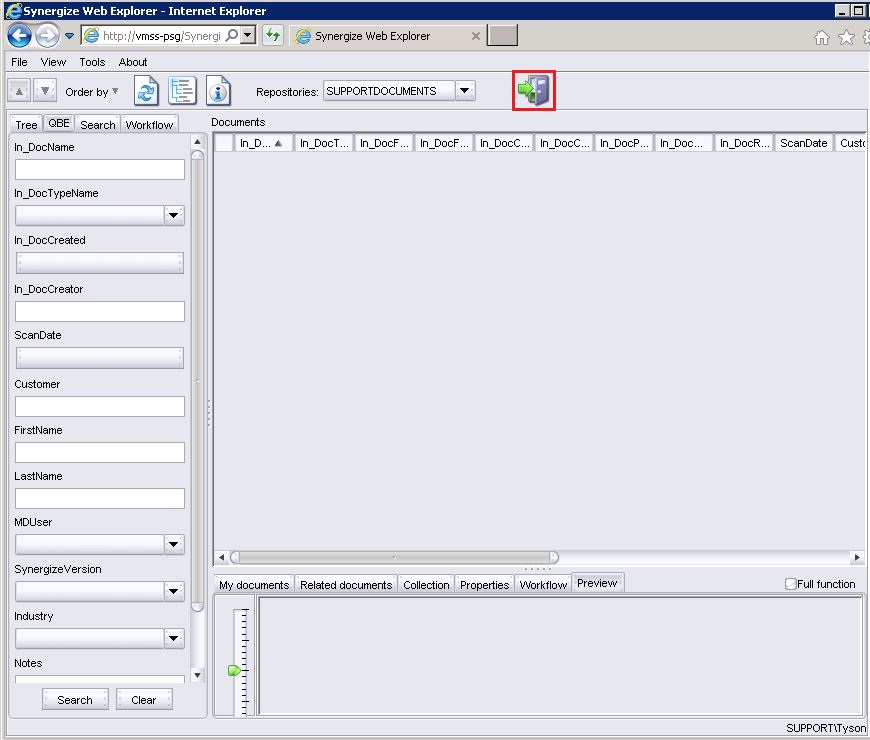 NOTE : If you have further questions regarding the article, please reach us at support@microdea.com