The following article can be used to add new Application status in Driver Recruitment Portal.
Steps:
1. Launch Synergize Portal application by using Run As Administrator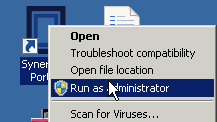 2. Log in into Synergize Portal server application with admin privileges (Primary user with no domain specified)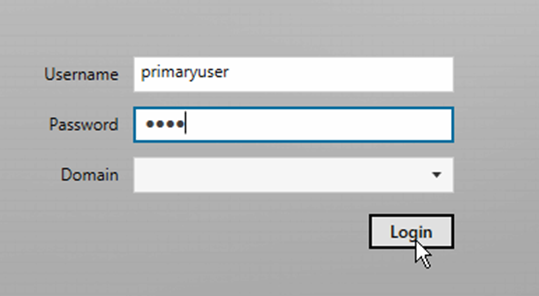 3. After logging in, select the Driver Recruitment icon as shown in following image.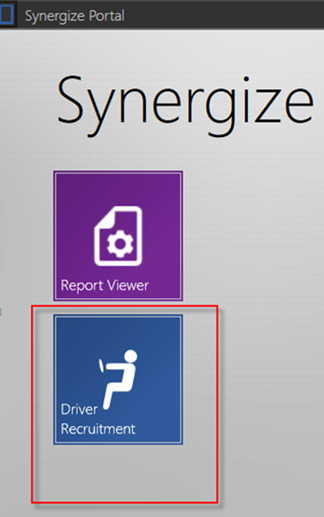 4. Select Manage tab on to right corner.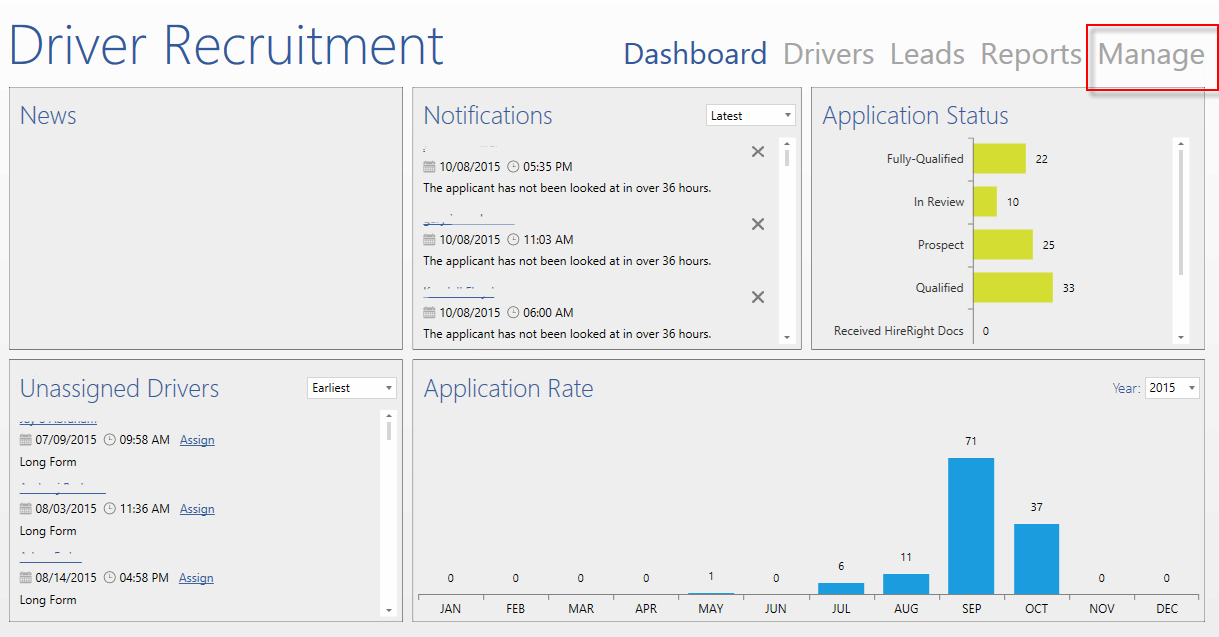 5. Under manage tab, click on Pick Lists from the left side menu bar.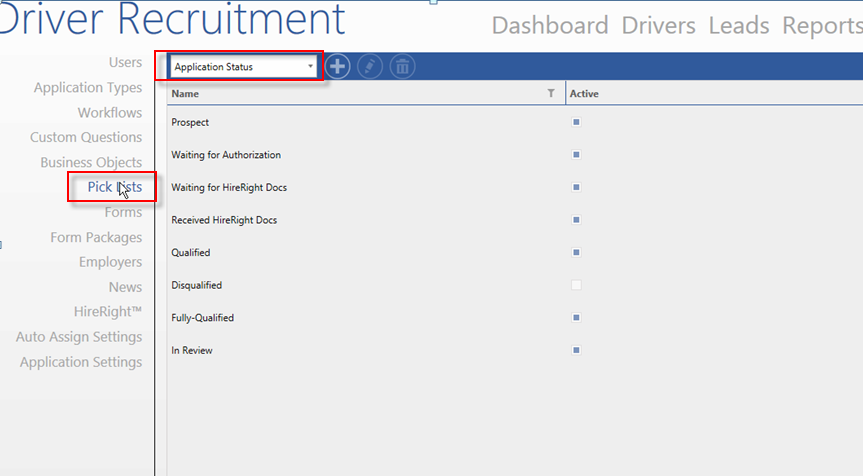 6. Select Application status from drop down list as shown in the picture.

7. List displays all available statuses.
Click on + (add) button beside drop down list to add a new status.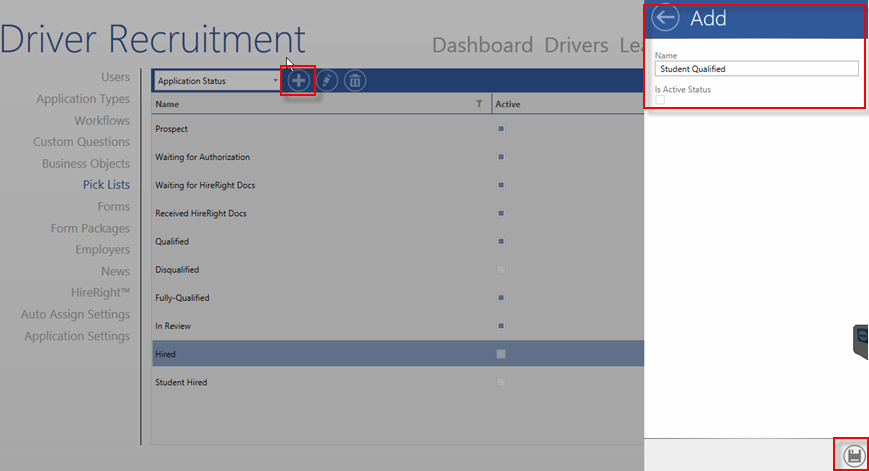 8. A Click on add button brings up an Add tab, which will be highlighted on right side of the screen as shown below.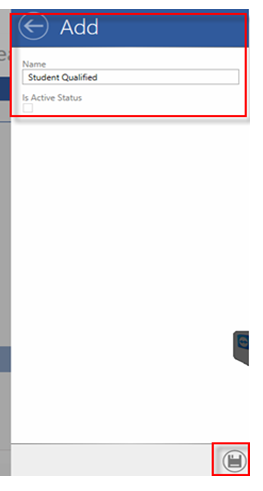 Type the name of the status in Name field. Select Is Active Status to make it active and then click save on the bottom right corner.
9. After adding required values, please verify if they are spelled correctly and their active status.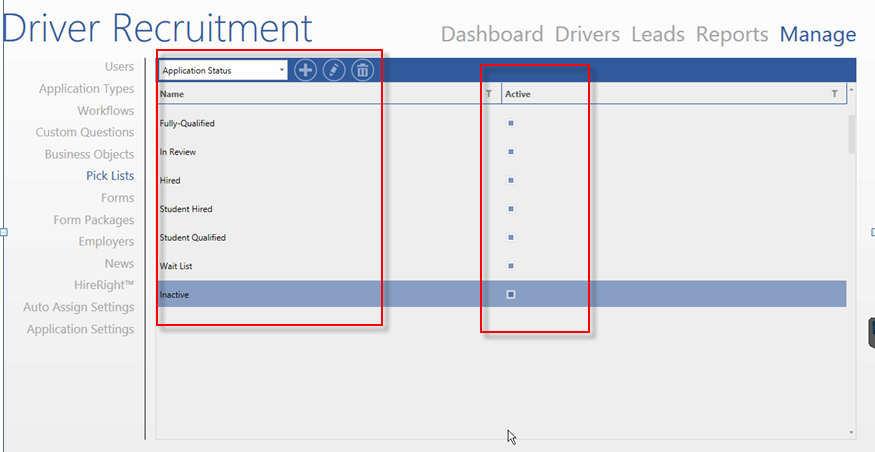 10. Log out from the Portal application and verify if users can see the added application status.
If you have any questions regarding this article, please email your concern to support@microdea.com or call 905 881 6071 x 290