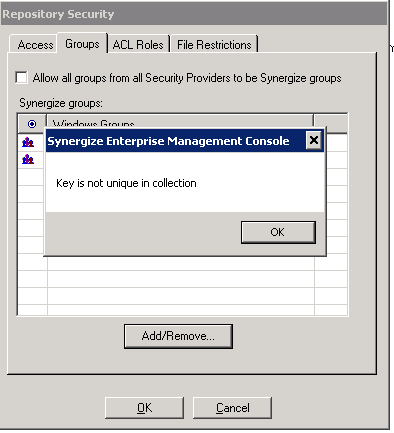 SYMPTOMS 
Click on Add/Remove... in Groups tab under Repository Security generates the error.
CAUSE
<Domain Name>\Administrators group has been added manually to the Repository database (do not need to add it manually, it is automatically added to the list by Synergize).
RESOLUTION
1. Lunch SQL Server Management Studio and Expand Database and the Repository that is having issue. Under the Repository database expand Tables.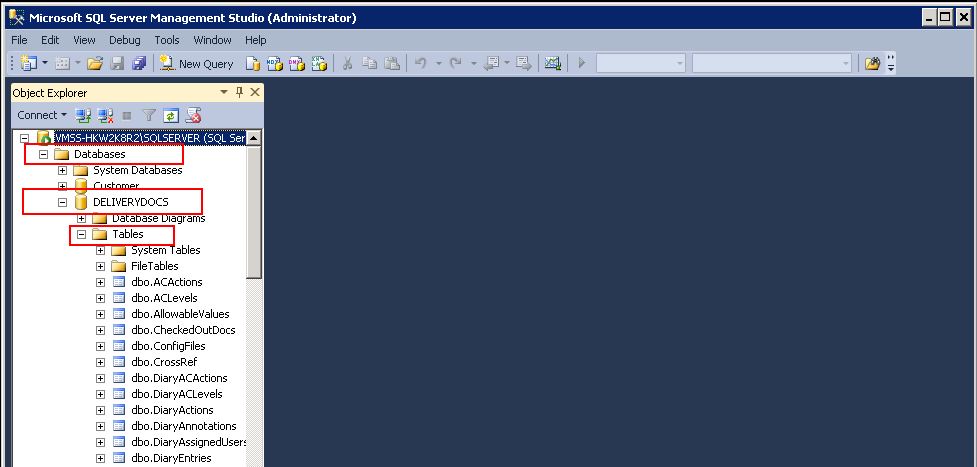 2. Under the Tables right click on dbo.FieldValues and select Edit Top 200 Rows.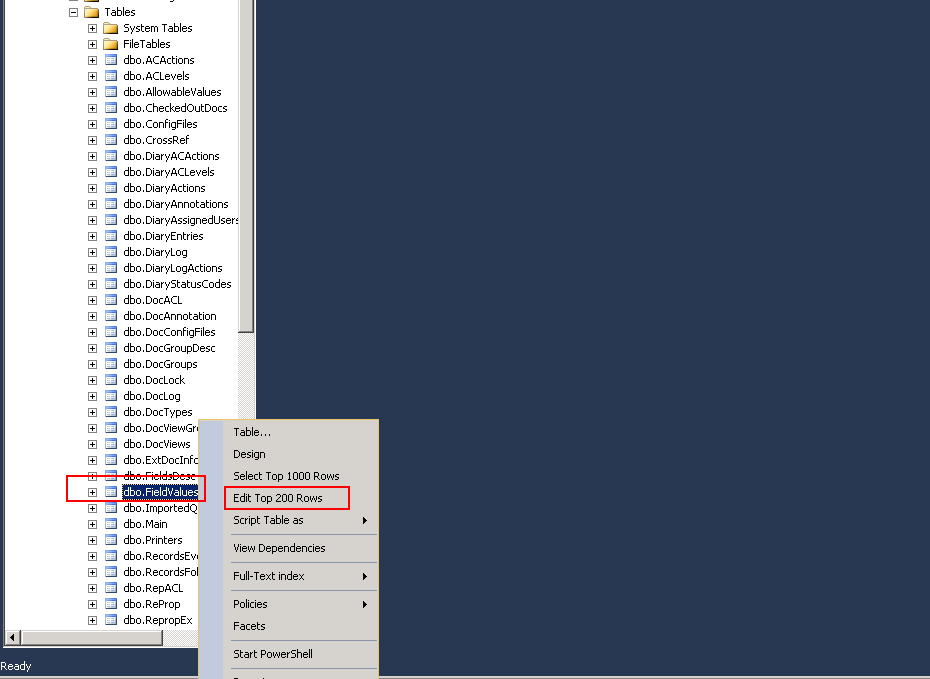 3. In the RepGroups field delete <Domain Name>\Administrators; then press Enter.