PURPOSE
 This article describes how to modify a Synergize User's password in Synergize EMC.
STEPS
1. Log on to the server hosting Synergize EMC and navigate to the Synergize Users node.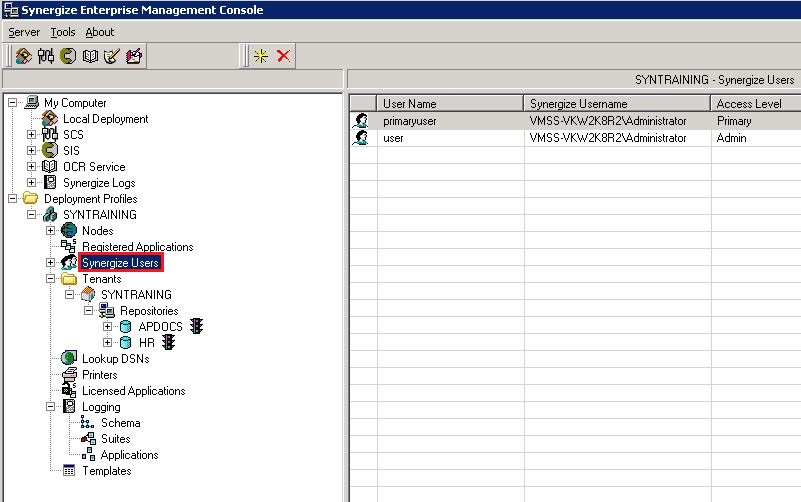 2. Select the Synergize User account from list and double-click to open the Synergize User window. Enter the new password in both textboxes and click the OK button. Afterwards enter the Primary User name, password in the login window and click the OK button for the changes to take effect.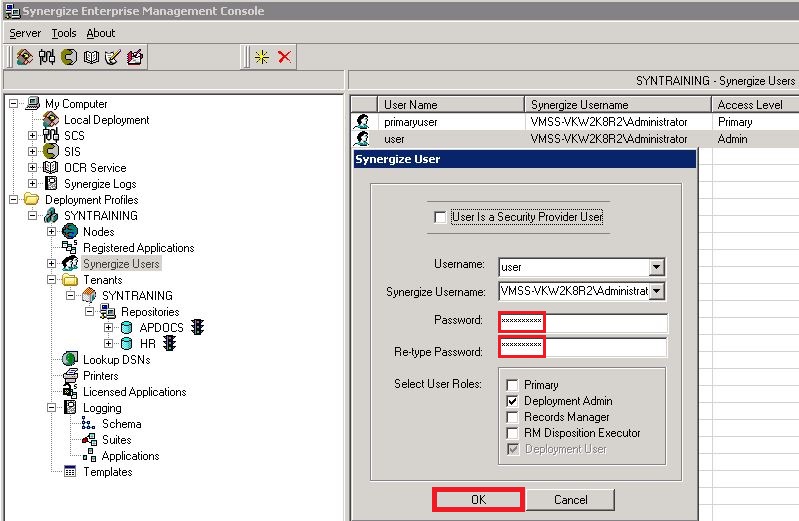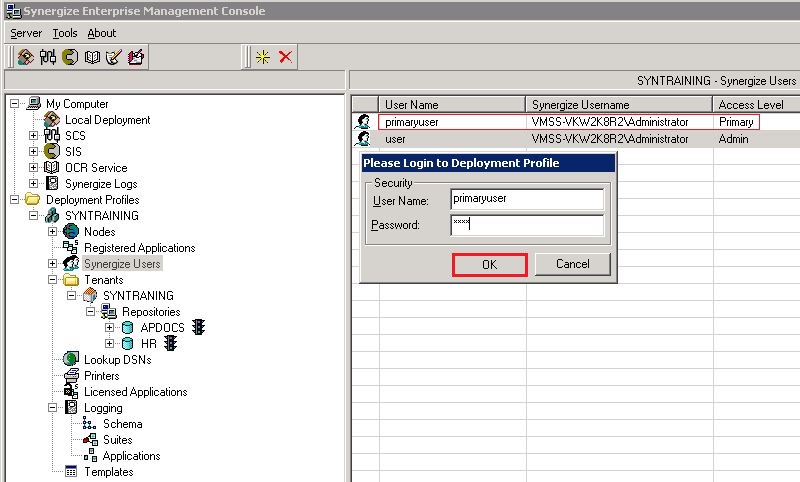 Note: The Primary User account name may vary among companies.