PURPOSE
 This article describes how to configure Synergize Process Designer to automatically start running after a service restart or server reboot.
STEPS
1. On the server hosting Synergize Process Designer navigate to C:\Program Files\Microdea\Synergize Process Server\bin and open Microdea . ProcessServer . Service . exe . config file in Notepad or Wordpad as admin.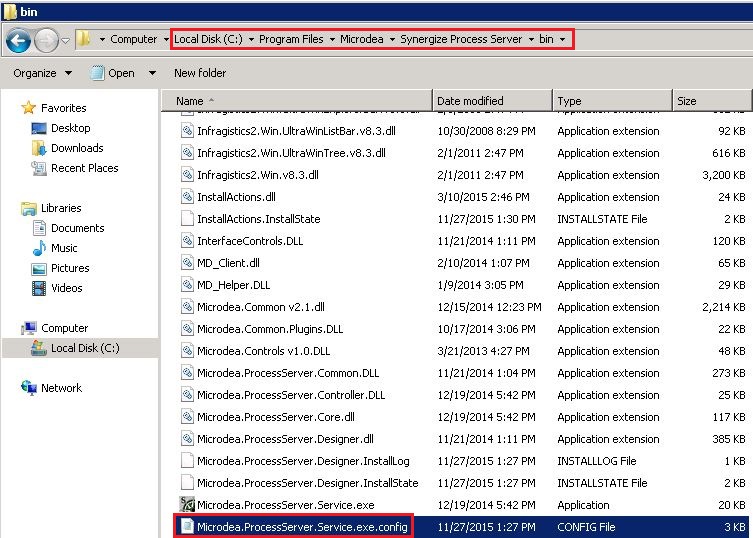 Note: On 32 bit versions of Synergize Process Designer the bin folder can be located in Program Files (x86)
2. Change the AutoStartProcesses value to 1 and save the changes.