PURPOSE
This article describes how to create local users to Synergize. 
STEPS
1. Log on to the server hosting Synergize EMC and navigate to Synergize Users under Deployment Profiles.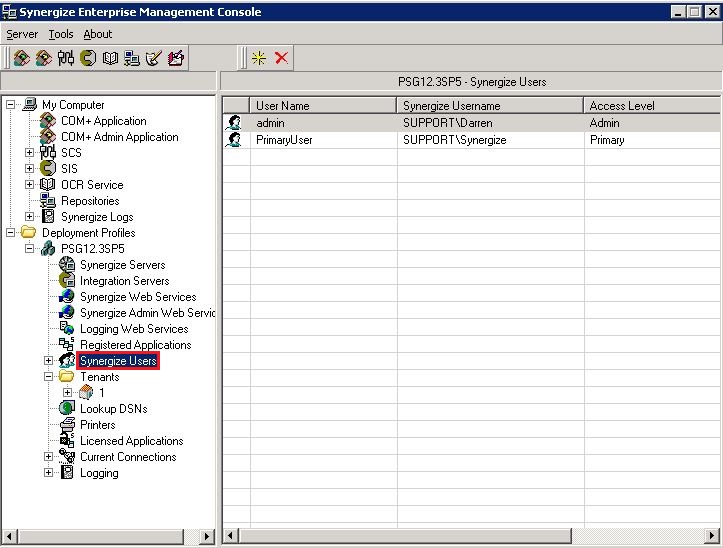 2. In the Synergize Users node click the yellow star to launch the creation window.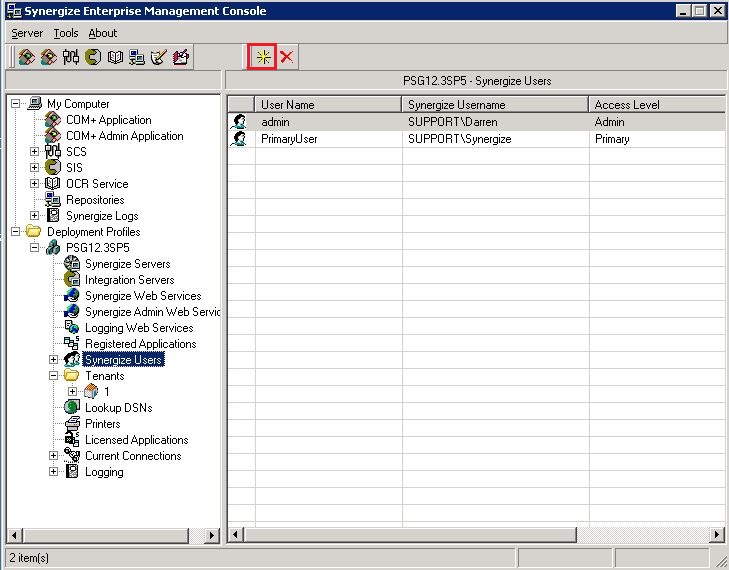 3. Using the Synergize User window type a custom Username in the first textbox. Map the local Synergize account to an Active Directory account using the Synergize Username dropdown menu. Afterwards set a password by typing and retyping in the remaining textboxes. For Select User Roles it is recommended to leave this as Deployment User. Click the OK button to continue.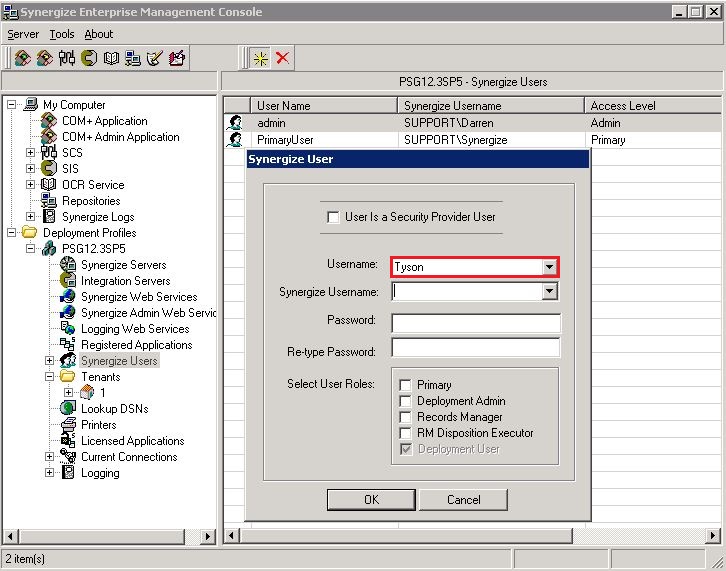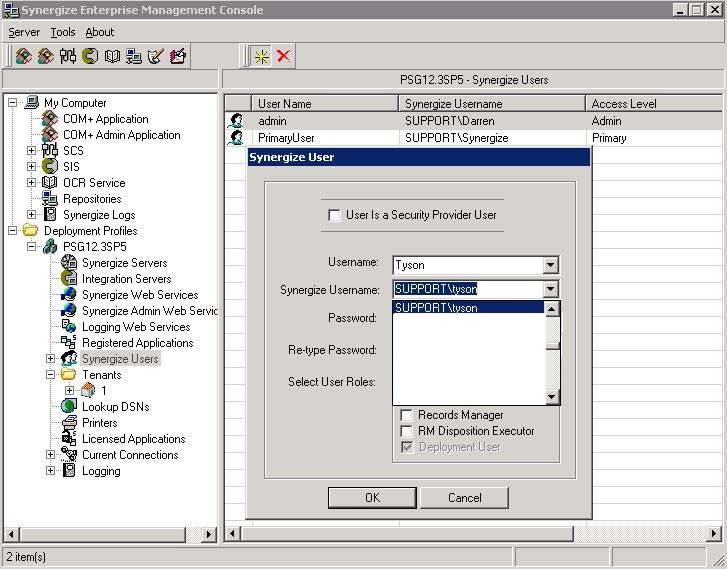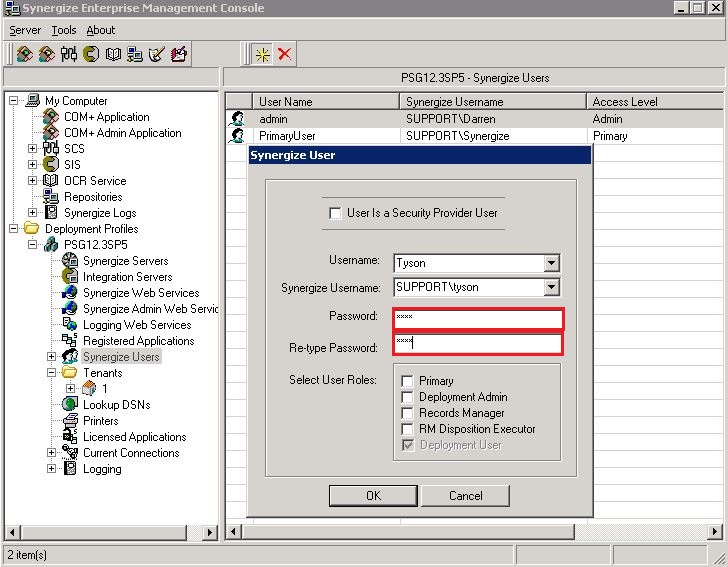 Note: Leave User Is a Security Provider User unchecked
4. Enter the PrimaryUser and password for the changes to take effect.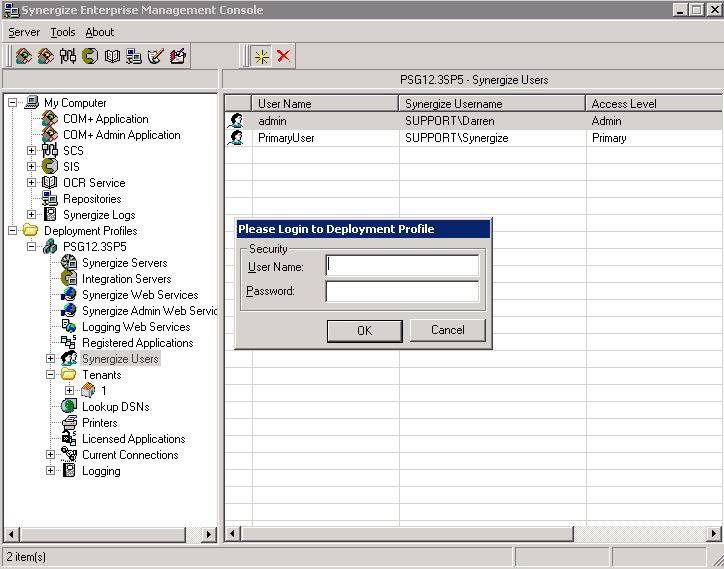 Note: The Synergize User will have the same permissions in Repository ACLs as assigned to the mapped AD account