PURPOSE
This article describes how to stop and start SCS in the Synergize EMC.
STEPS
1. Log onto the server hosting the Synergize EMC and launch the EMC as administrator. Afterwards using EMC navigate to the SCS node. 

2. In the Synergize Connection Service submenu click Stop and afterwards click Start.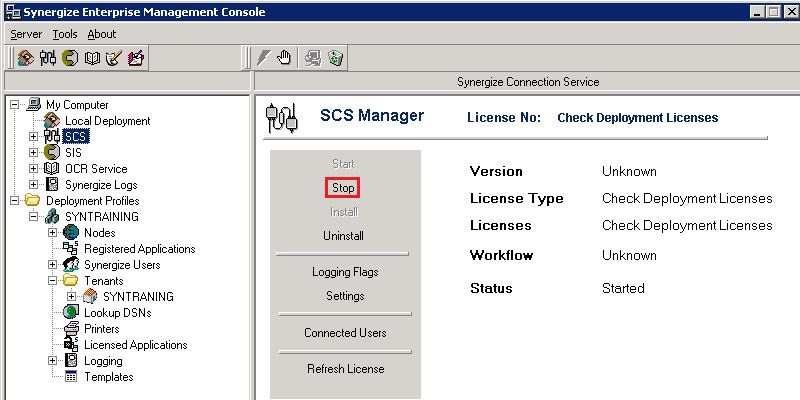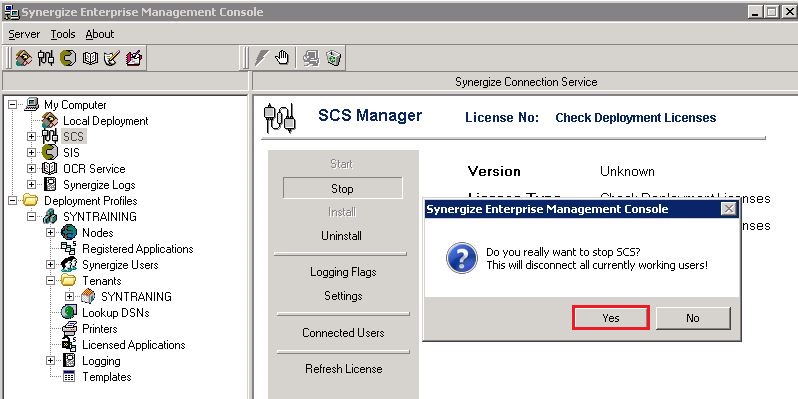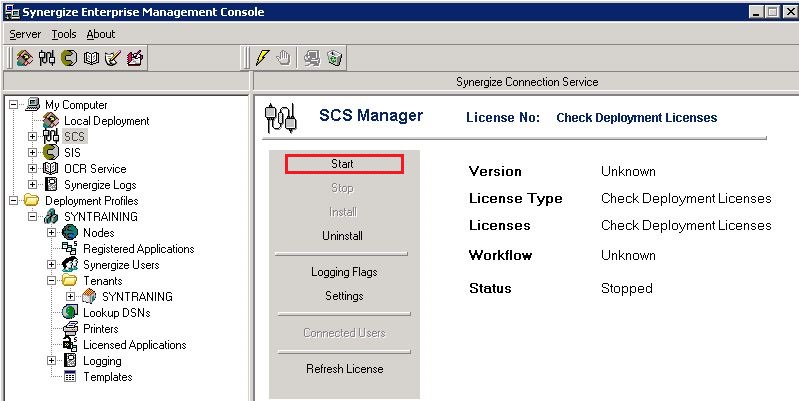 Note: Stopping and then starting SCS will temporarily kick all users out of Synergize