PURPOSE
 This article describes the best method for Storage Profile maintenance and creation. 
STEPS
Creation
  During the setup of a Storage Device it is recommended to leave the Number of Files per Directory and Number of Directories per Directory to 500. The Profile Type should remain Storage and Device Type HD. The path of the profile can be either be set locally or to a network share at your discretion. Please ensure the network share has high availability.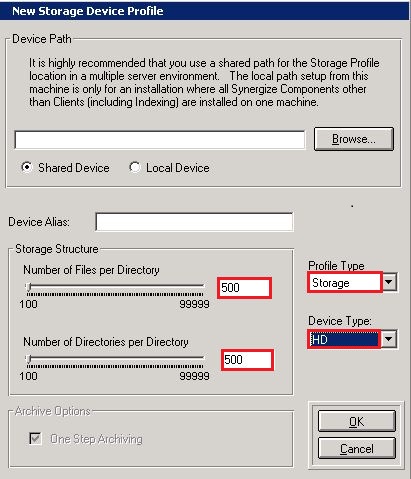 Security
  The file folder should always remain hidden unless a Synergize Administrator is viewing files while in the folder. The Folder Options for the parent directory of the Storage Profile should be configured as below.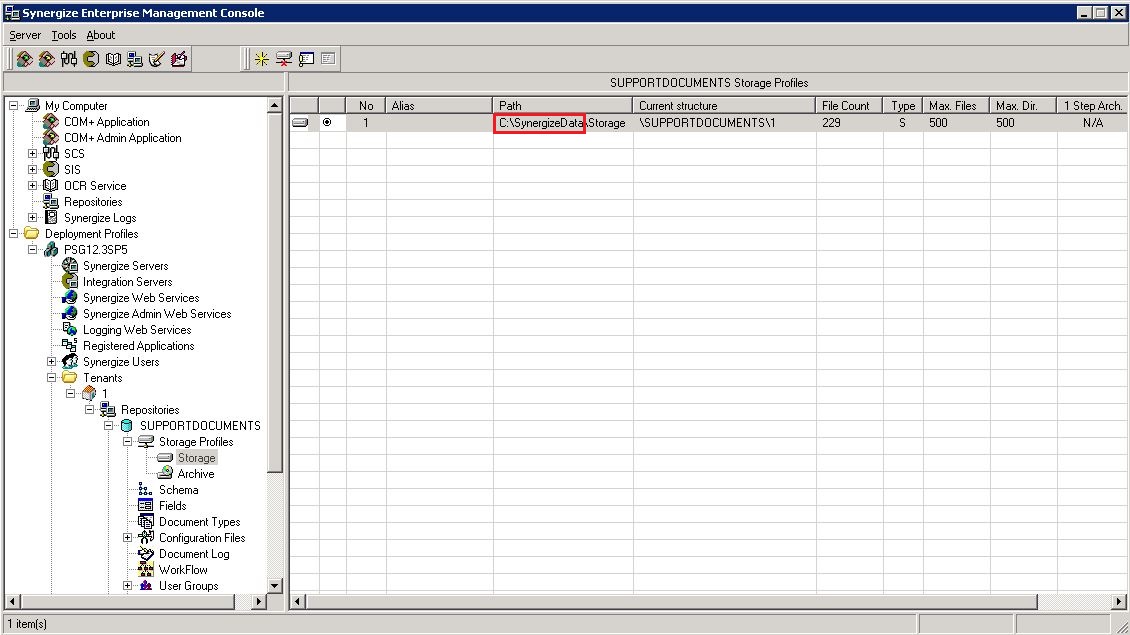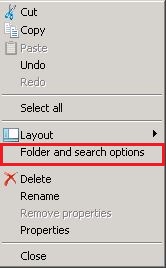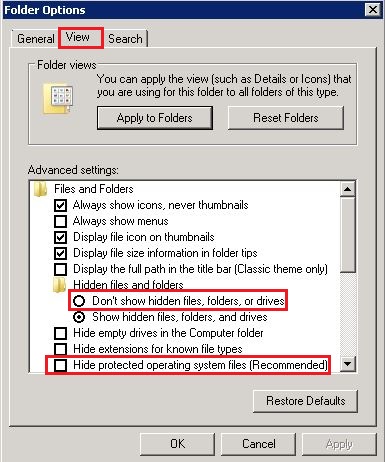 Disaster Recovery 
   In case of an emergency such as hard drive failure or environmental disaster it is recommended the contents of the Storage Profile parent directory be backed up to a remote location. The folders should be copied to RAID, NAS, SAN or tape storage periodically. It is also recommended that Synergize databases be backed up as well. Ensure files are not backed up to a hard drive local to the server.