Purpose: This article can be used to adjust application expiry or threshold for driver applications. The value configured in this section resembles how long an application stays active, before it expires.
Steps: 
1. Login into Synergize Portal Client application using PrimaryUser or Admin account.
2. Click on Driver Recruitment tab.
3. Click on Manage on top right corner as shown below.

4. Under Manage tab, click on Application Settings from left side menu as shown below.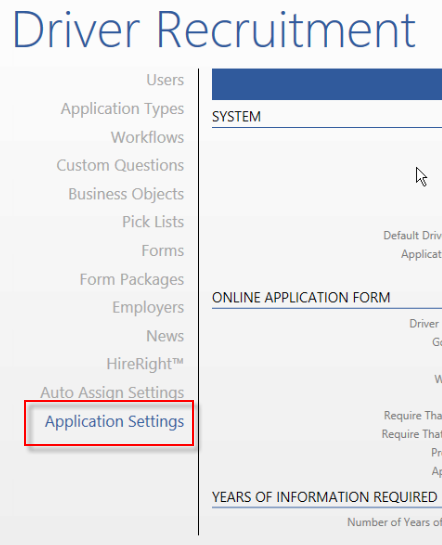 5. Under "System" section, locate 'Application Expiry Threshold (Days):' as shown below.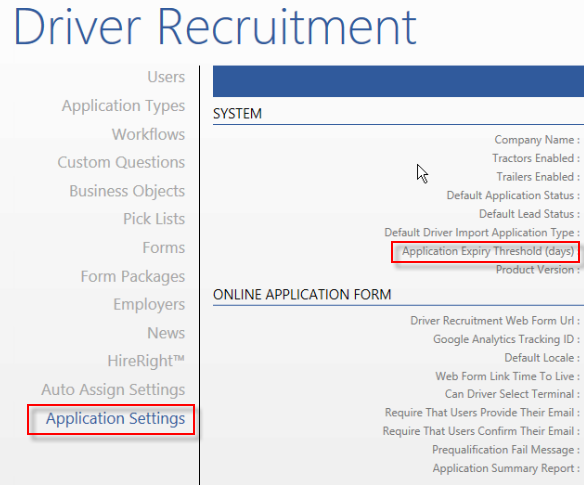 6. Click on pencil symbol next to System and update it to the value needed and save the preferences. Application Expiry Threshold is usually set to 365 days. 

Please contact Microdea support, if there are any questions further.