SYMPTOMS
Users receive the error below when trying to view documents in Synergize 13 when using Synergize Explorer or Synergize Web Explorer.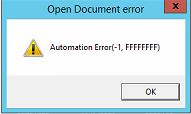 CAUSE
The SynergizeAppPool's identity is set to an account not having administrator privileges. 
RESOLUTION
1. On the server hosting Synergize web services launch IIS Manager. Afterwards navigate to Application Pools.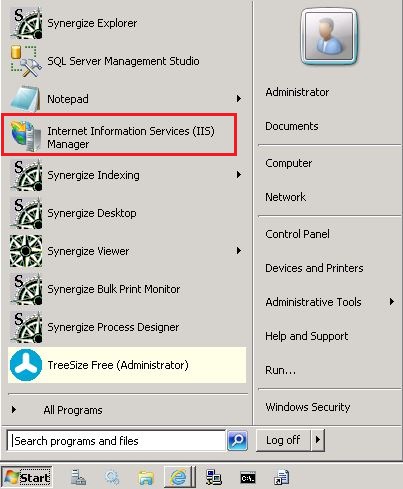 2.Select SynergizeAppPool and under Edit Application Pool select Advanced Settings. Then click the ellipsis to set the Identity in the Advanced Settings window.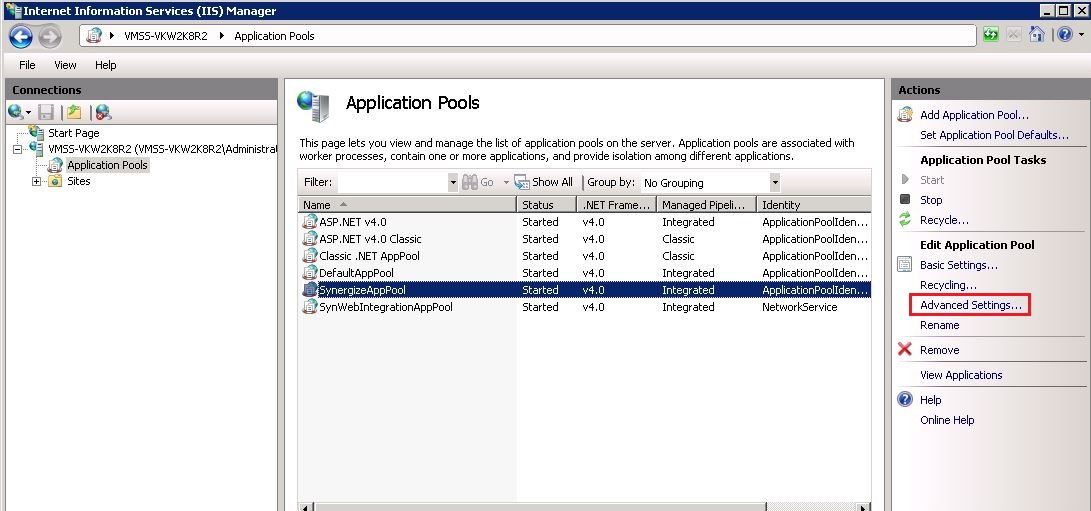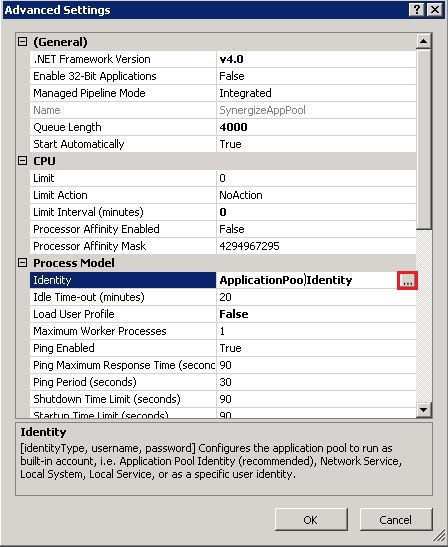 3. In the Application Pool Identity window select the Custom account radio button. Afterwards click the Set button and enter the credentials to an account with administrator permissions for the domain.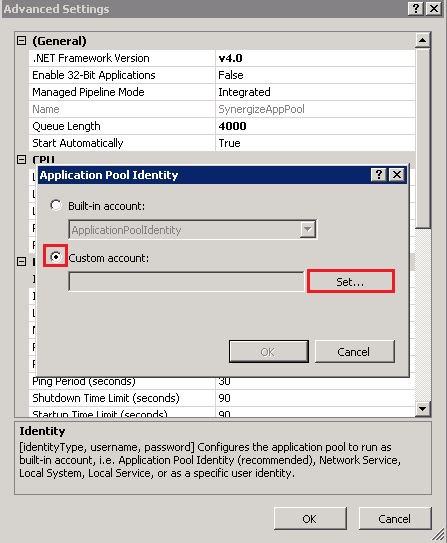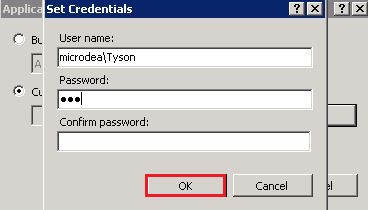 4. Recycle SynergizeAppPool under Application Pools.