How to change the printer on the Bulk print service preferences.
Things to verify before you can get to Bulk Print application preferences section.
1. Find out where Bulk Print application is installed. Usually, it's installed on one of the Synergize servers.
2. Synergize Bulk Print service should be active and running. If the service is not running, launching Bulk Print preference will give you an error. To verify service, use the following steps.
Starting the Bulk Print Services
2.1 Search for Services from Windows Start on the server.

2.2 Locate the Synergize Bulk Print Service from the available Services.
-If the service is in running state, leave it as is and proceed to Step #3 below. 
-If the service is not running, right click on "Synergize Bulk Print Service" and hit 'start'.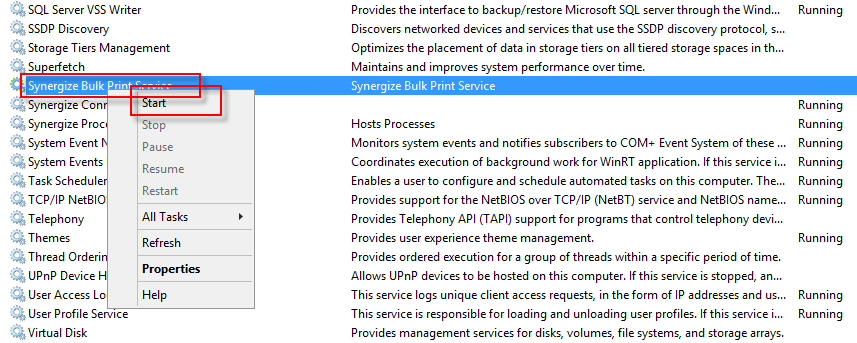 -Make sure the service is running by right-clicking on the service again and hit 'Refresh'. Service should be in running state.
Launching Bulk Print Preferences 
3. Launch Synergize Bulk Print Monitor from windows search. If it is already launched, find the Monitor tab in System Tray.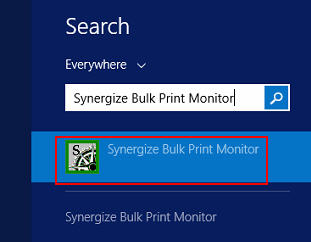 - Right click on the Bulk Print Icon and select the preferences.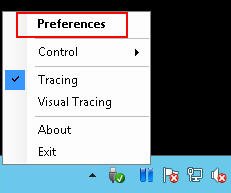 - From the the preferences window select the scenario where the printer needs to be changed. Use the arrows on top right to move between tabs. Find the printer tab as shown below.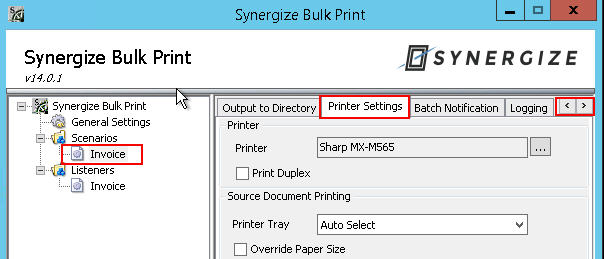 - Click on the 3 dots next to "Printer" field, this will bring up the list of printers available on the server.

- Select the specific printer from the list and click on Print or Apply.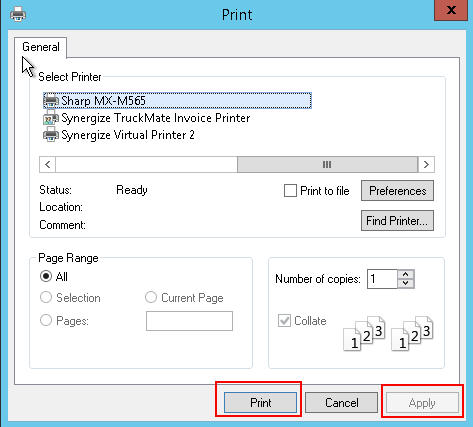 - Click on save to save preferences to service.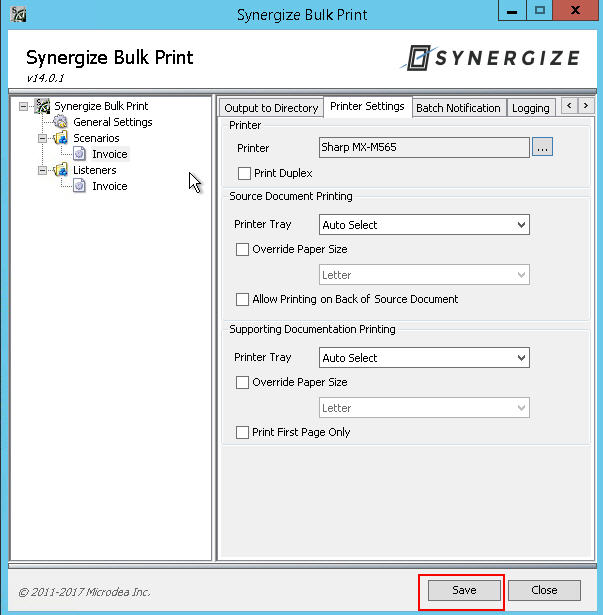 - Authentication section comes up asking to enter the password. If you are not aware of the password, please acquire it from an agent at Microdea support.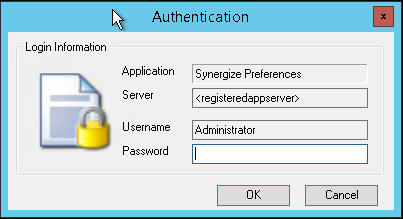 - Close the preferences tab and test.
If you have any other questions or concerns, you can contact us at support@microdea.com or by phone at 905-881-6071 ext 290.