Purpose of this article is to install Synergize desktop on user PC in silent mode.
Requirements: Each Synergize desktop family needs its own version of registered app on the server. Make sure the intended version of Synergize desktop have a matching version number registered app present on the server. Install the application manually, configure the app and verify connectivity.
Detailed information:
To perform a silent installation, you need an Install Shield "answer file", customarily named setup.iss.

How to create ISS file:
1. Open command prompt by running cmd.exe as admin.
2. Run the installer with the /r ("record") switch.

3. Proceed through the dialog's and complete the installation. Steps on how to install Synergize desktop on a user PC can be found here: https://support.microdea.com/hc/en-us/articles/204983590-How-To-Install-Synergize-Desktop-on-a-PC
4. Upon completing the installation, a file named setup.iss will be created in C:\WINDOWS directory (yes, really). This file will include all of your responses to the install shield dialog's from above step and these can allow you to perform unattended installations as if you were giving the same answers again.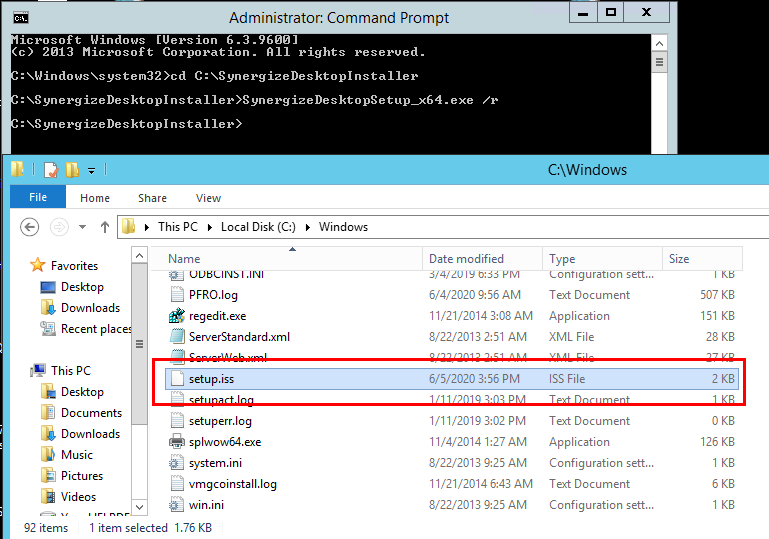 5. Copy setup.iss to the same directory as the installer executable.
6. Copy the installer and the setup.iss file to the workstation where you prefer to install in silent mode. The installer and the setup.iss file should exist in same folder for this to work.
7. Run the installer with the /s ("silent") option. This will perform an unattended installation.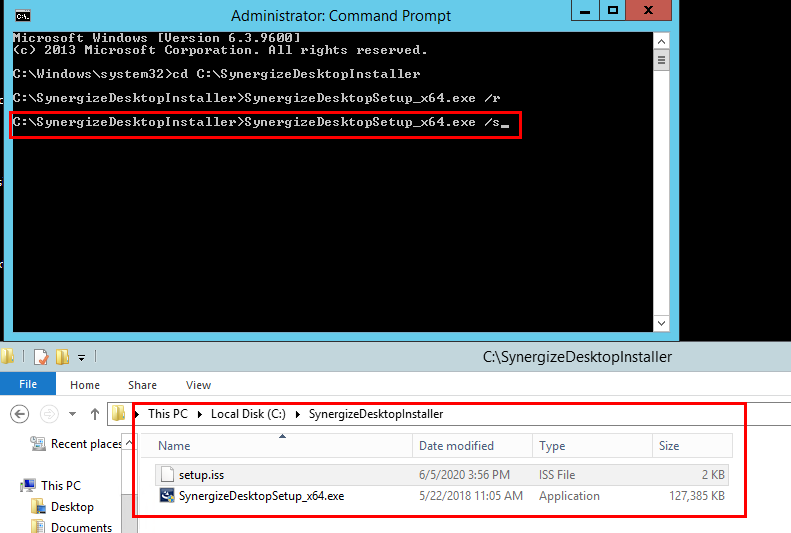 8. Upon completion of installation, a setup.log file will be created within the location where you launched the installer from. Open to review the logs.
If you have any questions or concerns about the above content, you can contact us at support@microdea.com or by phone at 905-881-6071 ext 290.